Fort Wayne Sports: Saint Francis Basketball Preview
Updated: October 27, 2016
Saint Francis ranked No. 1 in NAIA Preseason Poll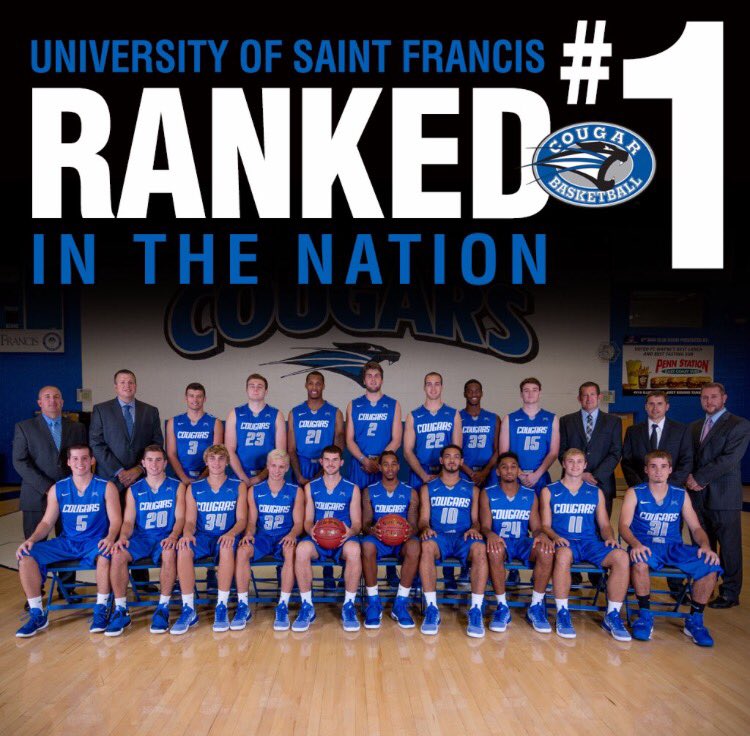 The University of Saint Francis will begin its 53rd season in the NAIA top-25 poll as the No. 1 team in the country. It's only the fifth time the Cougars have been ranked No. 1 in the poll, and only the second time in history that they will begin the season as the top team in the land.
There's some high expectations for head coach Chad LaCross, who's in his seventh season as the men's coach. With a 150-61 overall record, Coach LaCross may have his best team yet. He does lose his top scorer from last year's team in Austin Fox, but returns the majority of his key players. Anchored by the returns of junior Bryce Lienhoop, 6-foot-9 senior Kyle Sovine, junior guard Evan Henry and senior Kegan Comer, the Cougars are determined to orchestrate another impressive season after finishing 33-5 last year.
I was able to interview Coach LaCross on my basketball podcast, "The Crossover With DC," to preview the 2016-17 season, talk about some of his returning/new players, and preview the upcoming Northern Lakes Insurance Tournament, which tips off this weekend.
Report for Sideline Sports Report. Producer/Host for ESPN 1380 in Fort Wayne, Indiana.